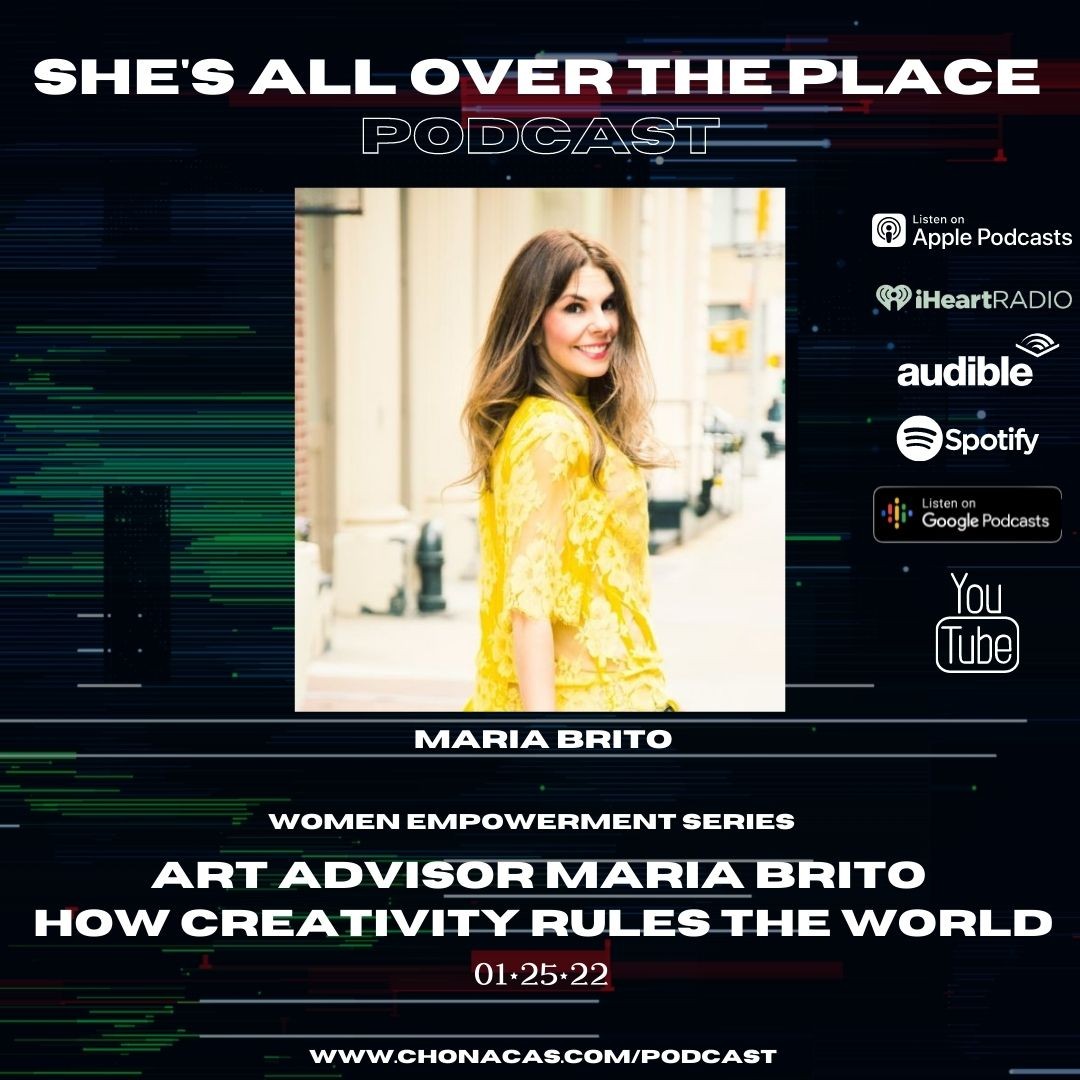 MARIA BRITO IS AN AWARD-WINNING NEW YORK-BASED CONTEMPORARY ART
ADVISOR, AUTHOR, AND CURATOR.
A Harvard graduate, originally from Venezuela, her first monograph "Out There" published by Pointed Leaf Press in 2013, was the recipient of the Best Book Awards in both the Art and Design Categories. In 2015 Brito was selected by Complex Magazine as one of the 20 Power Players in the Art World and in 2020 she was named by ARTNEWS as one of the visionaries who gets to shape the art world. She has written for publications such as Entrepreneur, Huffington Post, Elle, Forbes, Artnet, Cultured Magazine, Departures, and the Gulf Coast Journal of Literature and Fine Arts from the University of Houston, Texas. For several years, Maria has taught her creativity course in companies and, in 2019, she launched "Jumpstart", an online program on creativity for entrepreneurs based on years of research and observation in both the areas of business and art.
One of the most recognized Art Advisory companies in the world
No boundaries & the Future Makers

 

The Art World

 

Art Collectors & Art Market
The Birth of an Art Advisor

 

Galleries, Auction Houses
Intuition, social skills
NFTs and the Art Space
Author of How Creativity Rules the World

 

Dismantling the Starving Artist concept

 

Business Mind-Set for Growth for being an artist

 
Connect more with Maria Brito:
https://blog.mariabrito.com/articles
https://www.linkedin.com/in/mariabrito-ny/
https://www.facebook.com/MariaBritoNY
https://twitter.com/MariaBrito_NY
https://www.instagram.com/mariabrito_ny/
Connect more with Chonacas:
 https://www.chonacas.com/newsletter/
Pick up my Poetry Book http://www.aloversfairytale.com
Buy merch here: http://bit.ly/ALFT-merch
NFT Art: https://opensea.io/chonacas
Instagram: https://www.instagram.com/chonacas/
Twitter: https://twitter.com/katiechonacas
LinkedIn Account: https://www.linkedin.com/in/katie-chonacas-b22923181/
Facebook: https://www.facebook.com/KyriakiChonacas