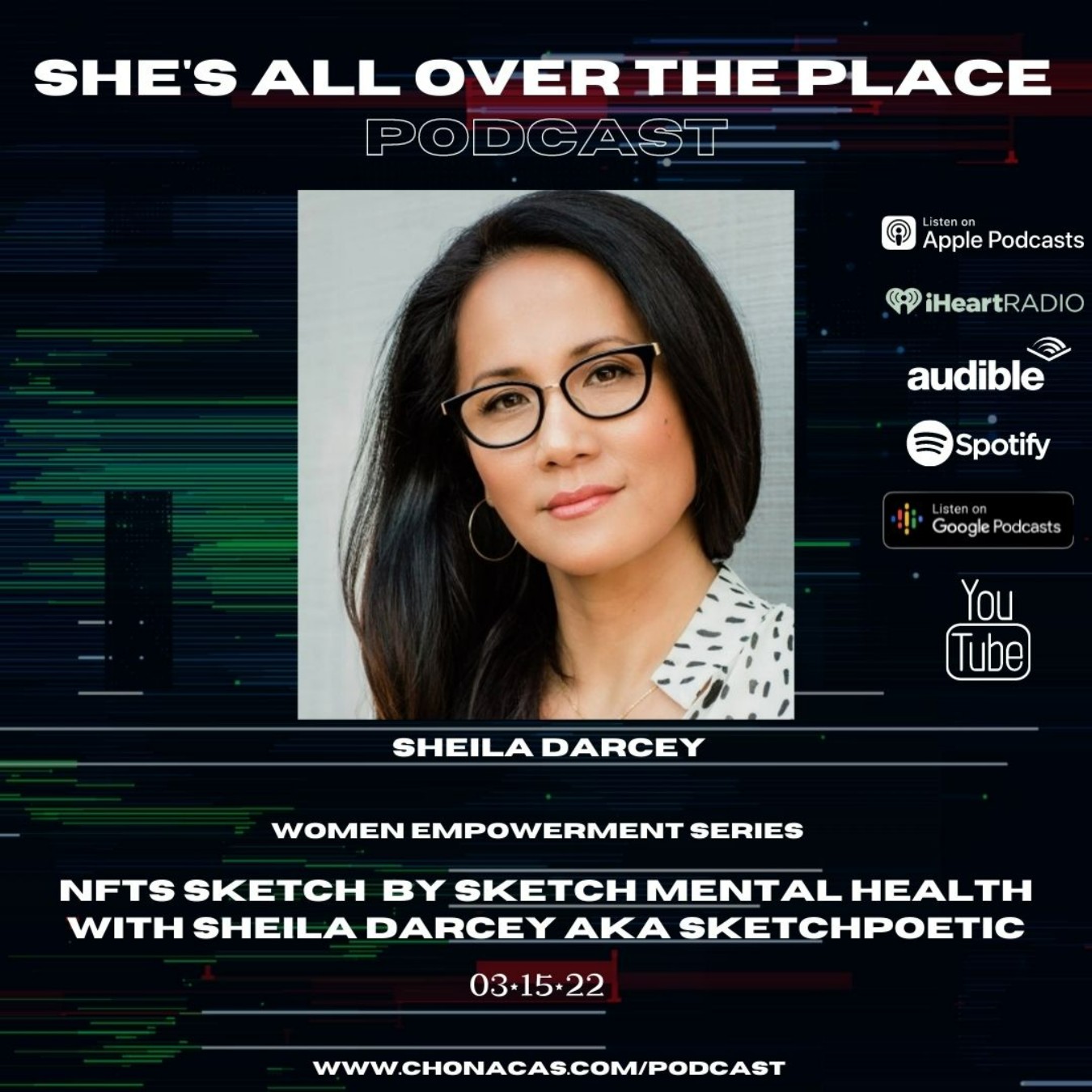 I had the urge to sketch while listening to this podcast, Sheila Darcey lays down the alpha on racism, bullying, and domestic violence in the household.  SILENCE no more, Shame no more…. We are blessed and grateful to have the one and only legendary sketchpoetic on this exclusive impactful episode. 
Sheila Darcey has 20+ years of experience as a facilitator and consultant in the technology and digital agency space. Her work with Fortune 500 companies informs her understanding of what drives transformative growth in individuals and teams. She earned a Bachelor's of Fine Arts degree from the University of Memphis and certification in Social Emotional Arts (SEA) from UCLA. The SEA certificate empowers educators, community arts professionals, mental health practitioners, and anyone interested in maximizing social-emotional benefits of arts experiences, and minimizing self-judgment and anxiety that can impede learning and growth.
What started as a personal commitment to sketch daily, soon became a catalyst for my own transformation. It also led to a greater purpose of elevating art as a tool for self-reflection, self-care, and healing. Through art, I was able to sketch and paint my way through complex emotions and process both my conscious and subconscious thoughts. The benefits of this practice became evident in my mental and emotional well-being. It also became a therapeutic tool in helping process anxiety and trauma. It has become my mission to share this practice with the world and to help others find their own way.
Founder of SketchPoetic and Author of "Sketch by Sketch - A Creative Path to Emotional Healing & Transformation"
Connect more with Sheila Darcey here:
http://www.sketchpoetic.com
http://www.sheiladarcey.com
Instagram: http://www.instagram.com/sketchpoetic
Check out our International Women's Day Collaboration:
https://www.heylayer.com/collection/310 - Women Collab
20% of each NFT sale goes to Ukraine Crisis
Thank you very much for your support, it really means the world.
Chonacas Socials
Website: https://www.chonacas.com/
Instagram: https://www.instagram.com/chonacas/
Twitter: https://twitter.com/katiechonacas